Create and send professional, personalized invoices with just a click.
Don't let billing opportunities fall through the crack - approved time, expenses, and billing events automatically queue up ready to be invoiced.

A single click will convert all pending transactions into invoice based on client preferences helping you save a lot of time.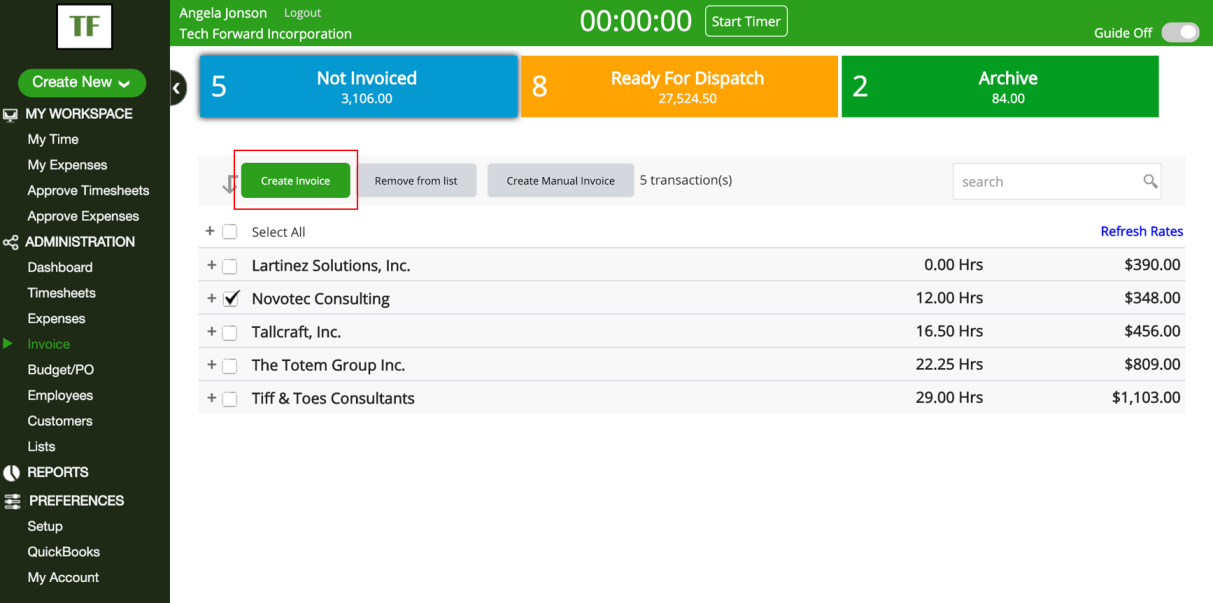 Customizable invoice templates
Choose an invoice template from our list and give it a personal touch. TimeRewards lets you create your invoices to fit your and your customer's needs.

Personalize with a header, footer, logo, fields, layout to create the invoice you need.

Combine time and expense on the same invoice.
Send over invoices that have been created in TimeRewards to Quickbooks with just a click.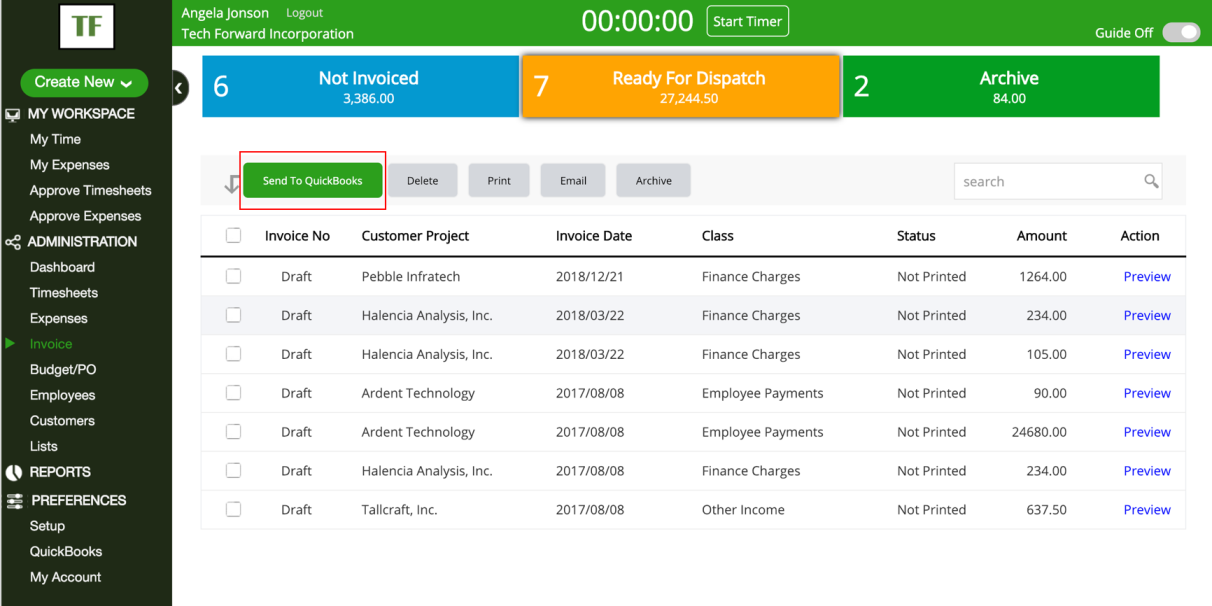 Get instant access to all the TimeRewards features for 30 days. Unlimited users, no obligation and easy upgrade when you're ready.